Champagne producer in Vinay
CHAMPAGNE LECOMTE PÈRE ET FILS is a wine producer established in the Vinay region for five generations. We offer a wide range of products in Épernay, Paris and elsewhere in Europe.
Champagne producer from father to son in Vinay
We have been champagne producers in the Marne for five generations. Winegrowers from father to son, we produce our fine bubbles in pure Champagne tradition.
Our production house, founded in 1859, still uses sustainable viticulture in order to produce high quality products.
We offer a wide variety of champagnes made from scratch with passion and delicacy. Whether you are looking for a smooth and tasty champagne or a fruity and lively wine, we will satisfy your desires.
We produce exceptional champagnes from grapes harvested on the southern slopes of Épernay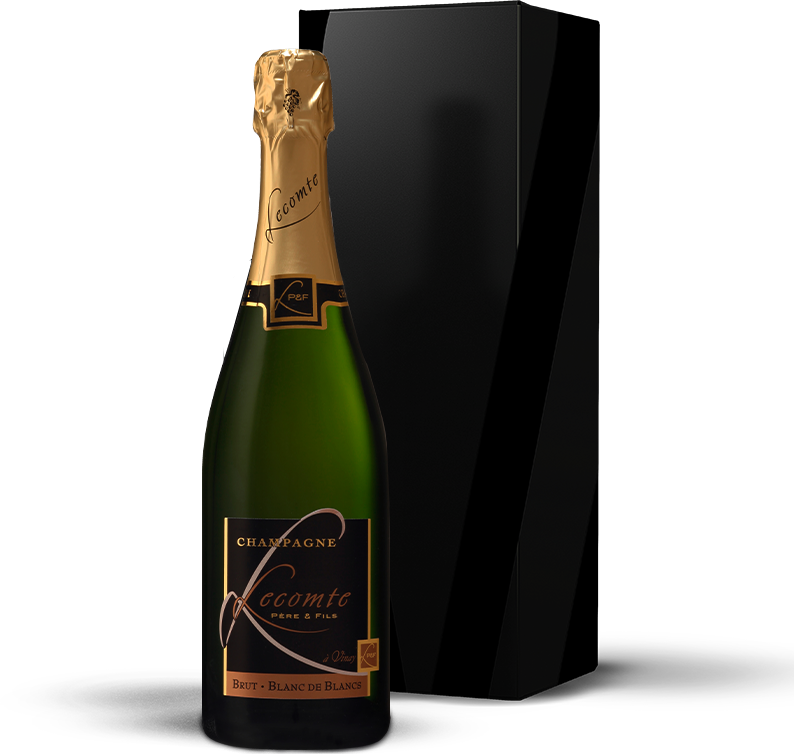 Our assets
We have been growing our vines and making our champagnes from A to Z for five generations.
02
A wide variety of products
We offer 7 different vintages that we can customise according to our customers' wishes.
We offer you a warm welcome when you visit our estate and our shop.
Recognised know-how in champagne production in Vinay
Located at the gates of Épernay, our production house will be delighted to welcome you to Vinay.
Whether you are coming from Paris or other cities, we offer guided tours of our winery to learn more about our expertise in champagne making.
You can also visit our shop to discover our boxes and bottles of Champagne Brut, Tradition and Blanc de Blancs.
We sell our champagne in Épernay, as well as in other cities in France and Europe